Two items from The Myrtle, December 8, 1877, presumably by Elizabeth M. Bruce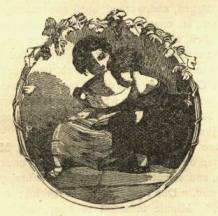 Fear Not.

Two dear little children,
In bright Autumn weather,
Sat out in the sunshine
With heads close together.

Leonora was happy,
And merry, and gay,
All of life seemed to her,
Like a sunshiny day.

But Alice was gloomy,
For she had been told,
That treachery lurked
Like a wolf round a fold

In all of life's pathway;
And moody, and sad,
She sat with bowed head
And refused to be glad.

" Look up," said her playmate,
" This world, God has made,
And no child of this Father
Need be sad, or afraid.

E. M. B.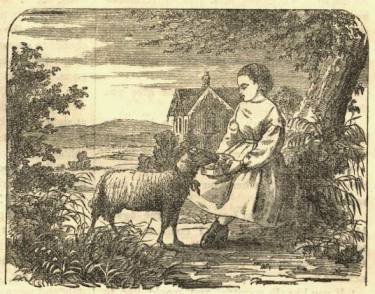 Annie's Reward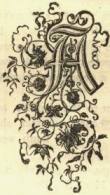 NNIE MELCHER went to spend the summer with her aunt in the country.

It was a rare treat for her. She had never seen the country before; never before had made a journey.

Her father and mother were poor, and her aunt lived very humbly in her country home. The money to send the little girl on this summer journey would not have been found, if she had not been sick in the early part of the season, and during this sickness been visited by a kind lady who interested herself to get the child sent into the country by the Society who provide excursions for poor children. Her days in this pleasant farm house were delightful. She played in the fields, picked wild flowers, made friends with the animals on the farm, and was as happy as the days were long.

The cottage in which her widowed aunt lived, was a very humble home, but Annie was as happy there as if it had been a palace.

There was a beautiful farm-house near where Annie was visiting, and a lovely kind-hearted lady lived in it.

One day Annie divided her dinner with a pet lamb that belonged to the lady in the fine house.

As the lamb was eating, Mrs. Smalley, returning from her morning walk, and seeing the little girl sitting by the road-side feeding her lamb, stopped to speak with her, and was much pleased with the pretty manners, and polite speech of the child."

" How would you like to have me give you the lamb ? " Mrs. Smalley asked.

'' Oh ! I should very much like to have the lamb, but I have no place to keep it, in my city home, and nothing to feed it on there."

'' I will take care of it for you, and yon can have it to play with when you come again next summer."

" I do not know that I can ever come again. My mother is very poor, and I could not have seen the country this summer, if I had not been sent by some kind people who pitied me In my sickness."

" If you like the country, and would like to come again, you may have the money that the fleece of the lamb will sell for next summer, to pay the expense of your journey."

Annie was delighted with this arrangement, and the lamb became hers from that day. It was fed in Mrs. Smalley's pasture, and grew strong and large, and the fleece on its back was very fine, so that It brought a good price when it was sold.

Every summer Annie went to the country on her wool-money, and the second summer she found her flock increasing. A little lamb was there to welcome her when she came.

This was five summers ago, and now she has a flock of twenty sheep. Mrs. Smalley keeps them all for her, without making any charge for their keeping, and Annie is sent to school with the proceeds of the wool.

So all her opportunities for health and culture came from the one kind impulse which led her to share her dinner with the wayside lamb.

E. M. B.

Return to main page


Copyright 2005 by Deidre Johnson. Please do not reproduce on other pages -- including eBay listings -- without permission.