E. M. Bruce and The Myrtle -- The Challenge of Illustrations
In January 1875, Elizabeth M. Bruce assumed the editorship of The Myrtle, an eight-page, weekly Sunday School magazine previously edited by her friend Henrietta Bingham. In addition to selecting material to be printed -- or, more often, reprinted -- in its pages, Bruce also wrote for the periodical, signing her contributions "E. M. B."
Part of the magazine's appeal was probably its illustrations -- one large picture on the fourth page, and a second, smaller image on the fifth page, along with decorative cuts for the regular features on pages seven and eight. The illustrations, however, were not created to accompany existing text. Instead, the process was reversed and Bruce had to provide texts suitable for pre-existing illustrations. Thus, especially in later years, much of her writing for The Myrtle appears to be short poems providing context for the larger pictures and short stories developed around the smaller ones. In 1884, this practice meant Bruce worked with almost 100 different images.
A selection of the illustrations Bruce used in 1884 is below.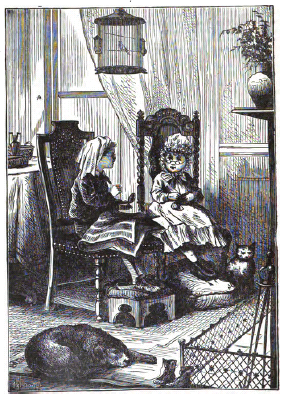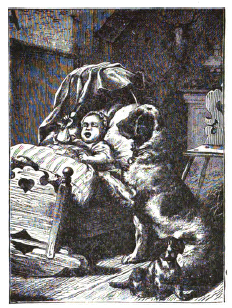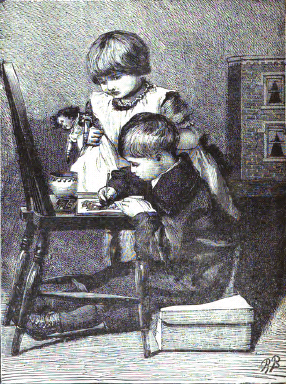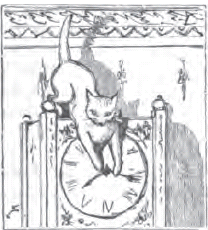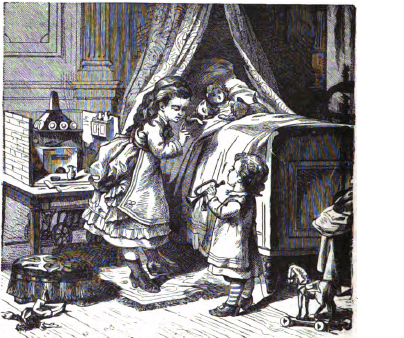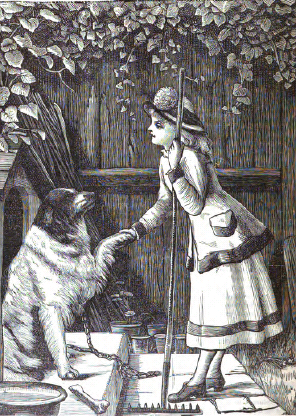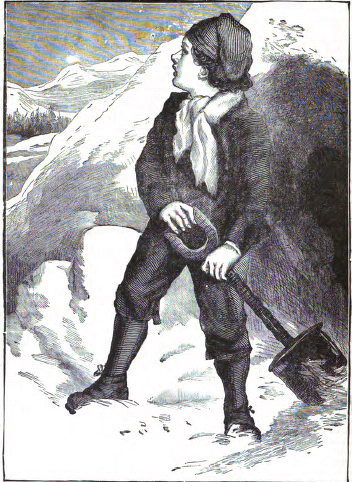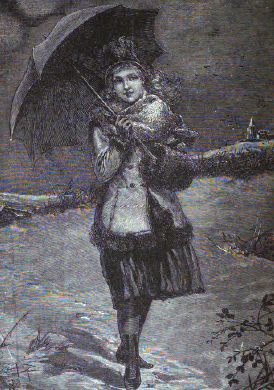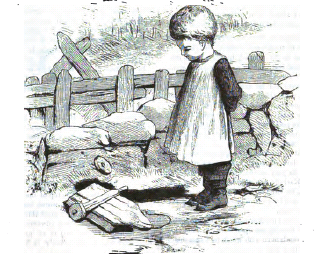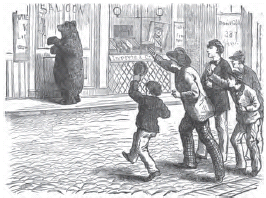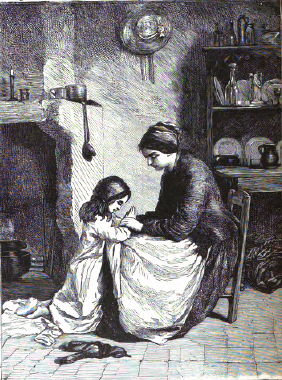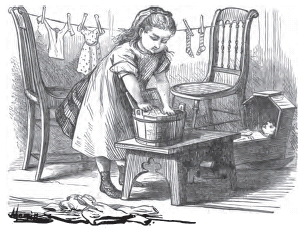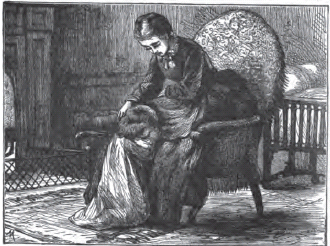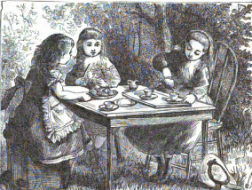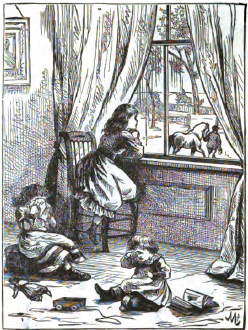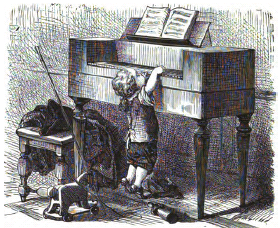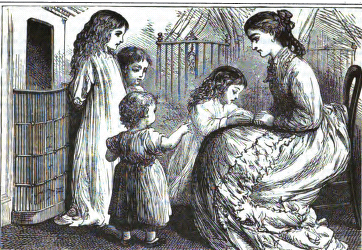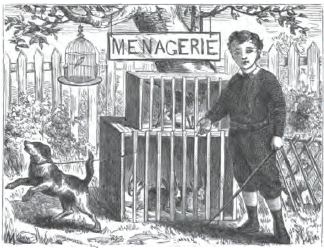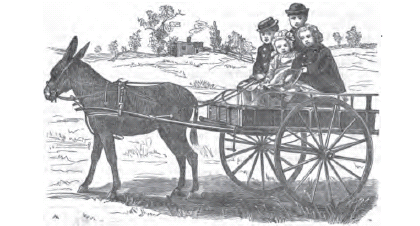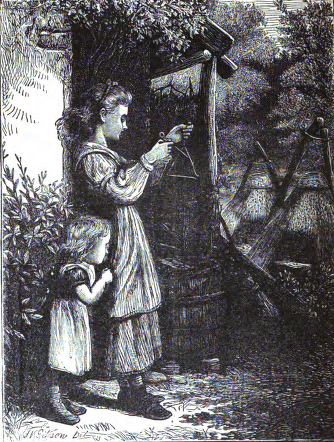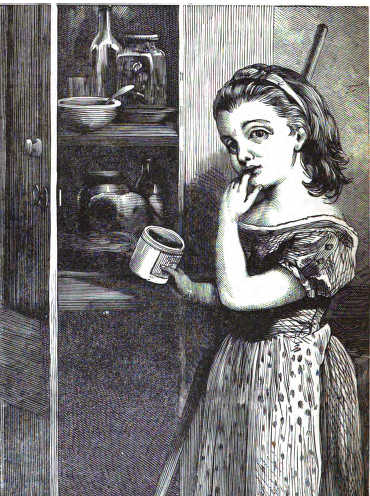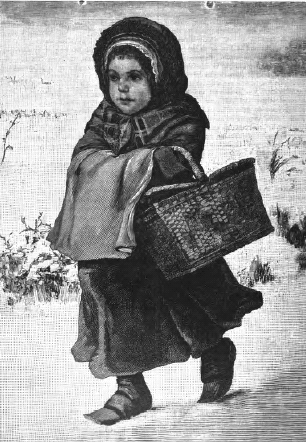 ---
The titles of the poems and stories Bruce wrote to accompany the illustrations are below. Can you match titles to pictures?
At Mother's Knee The Anxious Mother Bruin's Watch Burnie

Cheating the Boys Cleaning Dobbin's Feet Conquering Difficulties

The Dispute Evening Prayer The Extemporized Picnic